How to increase Instagram followers?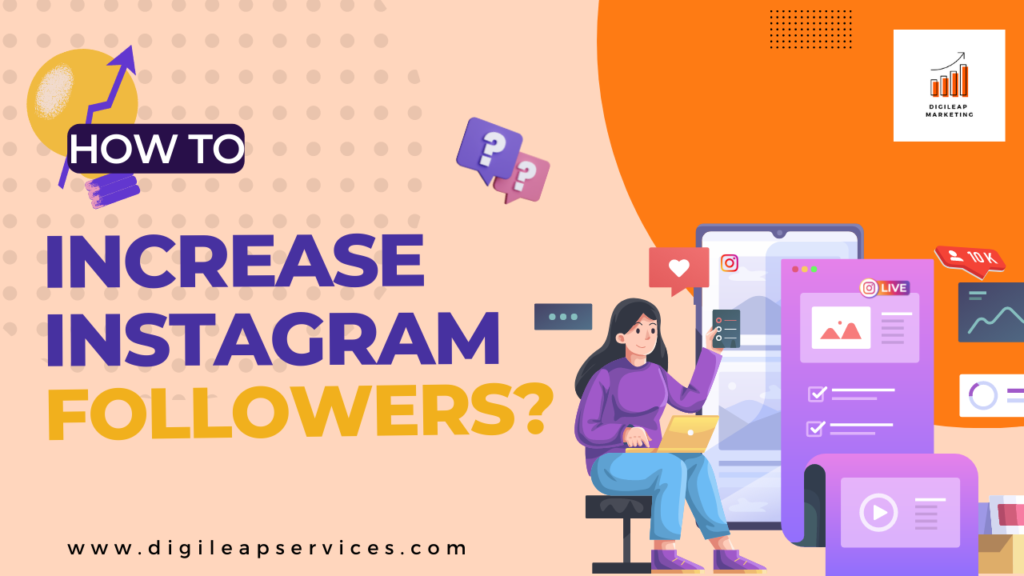 Instagram- the king of social media, where majority of today's youth gather, learn, invest, share and express. Where people follow and connect with each other. Now, when the business world is also entering the social media platforms to earn maximum profits, the need for having more and more followers has almost become a necessity. So, how does one do that? How does one increase their followers and grow their business? How do they reach out to people in the most profitable manner? You will learn the answers to some of these questions!
How does one increase their Instagram followers? For knowing this we should first learn does Instagram algorithm works and how do we grow there.
In Online Advertising Platforms Instagram algorithm is a set of rules that positions the rank of the content uploaded on the platform. It analyzes all the content that is posted on the platform and takes metadata, hashtags, engagements metrics. It works in such a way that it serves the "right content" to the people. One of the most important factors that affect the ranking of content is the relationship between the content creator and the viewer like do you follow each other? Do you message each other or leave comments? Another factor is Interest. You will make more views if you create the content that interest's viewers. And lastly, how relevant is your content, which is decided by Instagram like recent posts are considered more relevant than the older ones.
Now, that we know how the things work on this particular platform let's learn how do we grow on Instagram. The very first step is "Do not buy followers, earn them". If you are on this platform to increase followers then first understand that it is not about you, it is about them.
Here are some exclusive tips to increase your followers on Instagram:
Quality>> Quantity:
It is not very much necessary to have lot of non-worthy content or flashy ads. If you are unauthentic or immoral you won't go far. People want relevance in the brands they are following.
You maintain all your social media tools for marketing and also social media accounts at one place. Post your content specific times so that greater amount of audience is attracted and the reach of content increases. You can also analyze how well your posts are doing by using appropriate tools. Using the correct tools will ensure that you are posting adequately and increase followers.
Focus on customer Service:
Most of the customers with brand issues turn up to the people on social media than waiting for mails or making calls. So focus on serving people. If you interact with the customers personally and help them resolve their problem, the customer satisfaction will enhance, in turn, you will earn customer loyalty and retention which can be a huge scoring point for your company/ brand.
Promote your social media accounts:
Make it more convenient for the people to know and follow you. Ask people to follow you on social platforms at the end of your presented content. Go for paid partnerships for double –sided benefits. Promote your accounts through email marketing and many other similar ways.
Build a community through your social media account. Actively engage with your audience, reply to all the comments. By this you enhance your relationship with your followers and build a real relationship with your audience.
Keep a proper check on your competition:
Know what they do, how they do, why they do and how well they do it. This can help you find strategy gaps. Know their network, how big their audience is, how regularly they post, hoe much engagement do they collect, what are they good at and what are not good at. Keep a good knowledge about your competitors.
Walk with what's running on the current date. Stay up-to-date of what is trending and create content accordingly to attract more audience especially those who seek relevance.
Make a difference and create your own voice:
Always keep it in mind that every time you talk, write, design, post, respond, launch, thank, and connect with others you exercising your brand voice. People are building an impression of your brand. In this mess, creating your own voice can help you grow your audience.
Instagram best practices:
It is the most powerful platform for visual brands so use location tags, use more hashtags (do not overdo), strive for authenticity rather than sales. Entertain and inspire your audience, do not blindly focus on only promoting brands for more followers.
Be calm and graceful:
Gracefully receive all the negative comments and feedbacks. You can do that appreciating their comment and ask them properly what caused them to react this way to your content. Ask them how you can help them and solve the issue immediately.
Avoid being too much technical:
You are communicating with real people so you must make sure that you talk humanly rather than robotically. Use the language your audience uses and make them feel personal.
Do a proper research before posting:
Revise your content and avoid anything that might make you feel embarrassed later on or that can potentially damage your reputation. Do not vaguely use hashtags just because they are trending, stay relevant to your content and do put yourself into a deep damage by posting things with half knowledge.
Ignore the trolls:
Some people are indeed sadistic, they drive pleasure by spreading negative in those cases all you can do is let them starve for attention and ignore them. At times, it is important to stand up for yourself but in most cases the best you can do is overlook them and concentrate on the positive sides.
These were some top hacks and tricks to increase your Instagram followers, grow your content and make a difference in the huge crowd. Instagram is a huge world, and creating your own space is very challenging but if you have a proper knowledge of it and take the appropriate steps in growing your content then it becomes much easier to find a space in that world. And always remember that "Audience is the real game-changer".